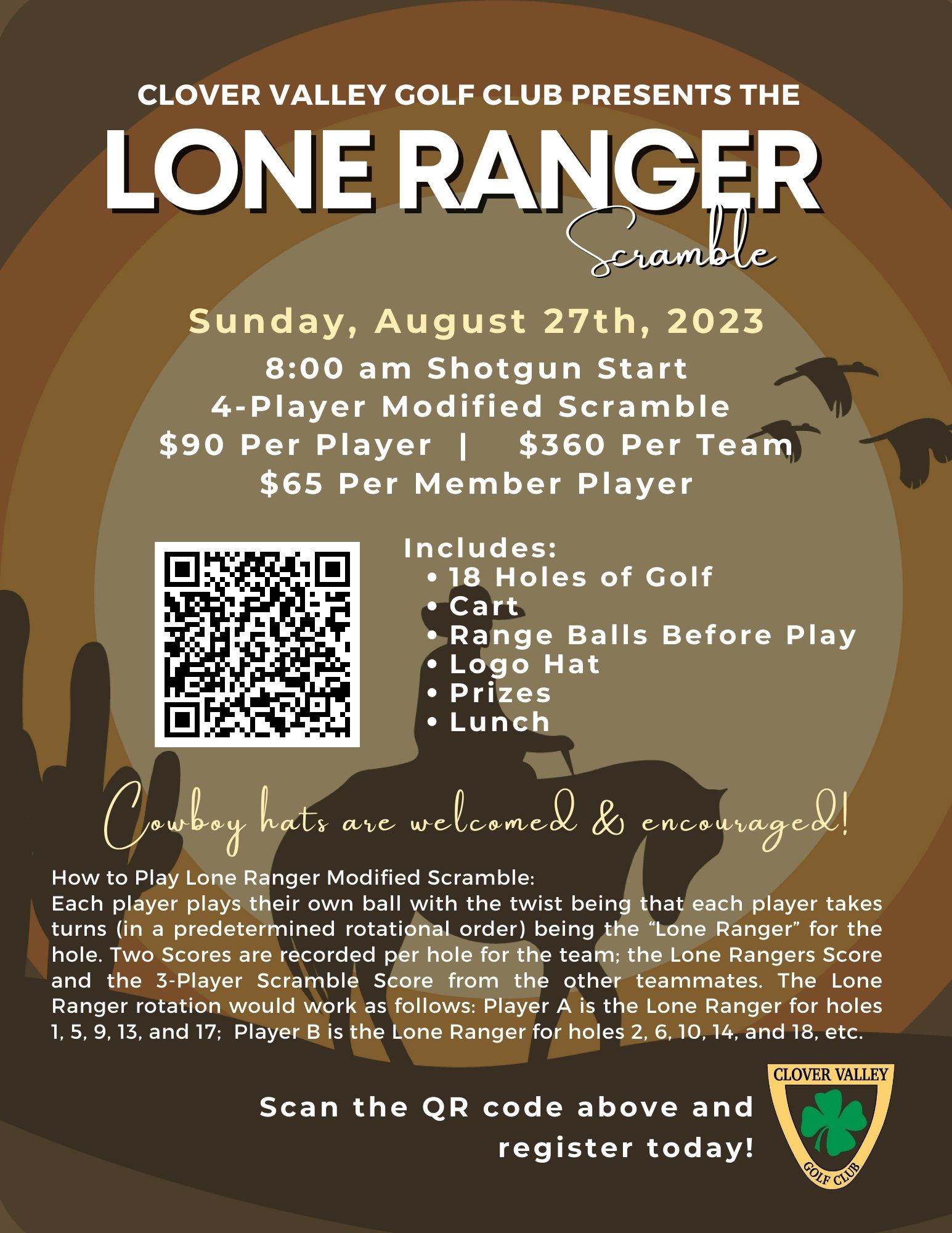 Ride into the Wild West at our Lone Ranger Golf Scramble!
Grab your crew and your cowboy hat and join us at Clover Valley Golf Club on Sunday, August 27th, for the 2023 Lone Ranger Tournament.
-Date: Sunday, August 27th
-Time: 8:00 am Shotgun Start
-Format: 4 Player (Modified) Scramble
-Cost: $360 Per Team | $90 Per Player | $65 Per CC Member
-Includes: Golf, Cart, Range, Golf Hat, Games, Prizes, & Lunch
-Registration: https://store.clovervalleygolfclub.com/golf/ecom_v2/ecom.php
How to Play Lone Ranger Modified Scramble:
Each player plays their own ball, with the twist being that each player takes turns (in a predetermined rotational order) being the "Lone Ranger" for the hole. Two Scores are recorded per hole for the team: the Lone Rangers Score and the 3-Player Scramble Score from the other teammates. The Lone Ranger rotation would work as follows: Player A is the Lone Ranger for holes 1, 5, 9, 13, and 17; Player B is the Lone Ranger for holes 2, 6, 10, 14, and 18, etc.
*Cowboy Hats are allowed & encouraged!